THE HARLEQUIN STORY
Official records state that a club called Hamstead Rugby Club in London later to be named Harlequin Football club was founded in 1866 under the motto, "Numquam Dormio "- I Never Sleep." In 1902 a rugby club known as the Civil Service Club and catering purely for civil servants, came into being in Pretoria. Owing to limited membership and various transfers of the Civil Servants the committee proposed that membership be extended beyond the civil service.

At a special meeting established for this purpose, it was proposed by R Burns and seconded by J.E.C. Partridge, that the name should be "The Harlequin Rugby Club". Permission to use the name and colours was readily given from London, resulting in the "Harlequin Rugby Club, Pretoria" being established in 1903. "Once a Quin always a Quin " became the more familiar slogan of the Harlequin Club Pretoria.

Additional official Harlequin clubs granted similar approval were: Melbourne - Australia (1928); Hobart- Tasmania (1933 0; Hamilton- New Zealand (1938) and Nairobi-Kenya (1952).

Today the Harlequin Club, Pretoria, under chairmanship of Charles van Staden and his Vice Chairman, Chaka Croukamp, offers the sporting codes of; Rugby, Cricket, Bowls, Squash, Hockey and Road Running. Many members have been selected for both provincial and national colours.

Distinguished Past Presidents include such luminaries as Sir Percy Fitzpatrick and Field Marshall Jan Smuts and Barry Hertzog, both of whom became Prime Ministers of South Africa.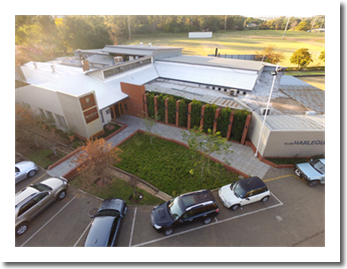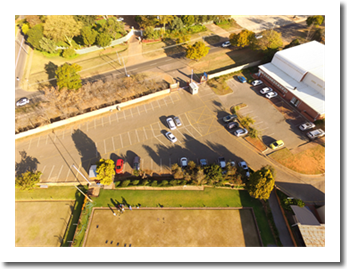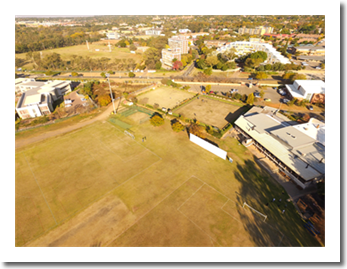 HARLEQUIN MAIN CLUB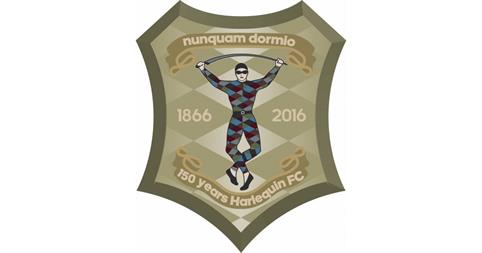 Triple Springbok Mandy Yachad honoured by Harlequins

The Harlequins sports club in Groenkloof, Pretoria,
recently inducted former cricket and hockey star Mandy Yachad into its Hall of Fame
.
The award, introduced by the club last year, is the highest honour that this sporting club could grant to a member or former member.
Yachad is one of a selected group of sportsmen who represented his country in more than one sporting code.
Although he became a Springbok cricketer in the 1980s and played unofficial test cricket against a rebel touring team from the West Indies, he officially only played a single one-day international for South Africa. It was against India in the Proteas' first tour after international isolation in 1991.
In hockey, Yachad played in 21 international matches. He also represented his country at indoor hockey, which means he was actually a triple Springbok.
Yachad also had an outstanding first-class career on the cricket field, which yielded 14 centuries and 32 half centuries.
Although he was a born and bred Joburg boy, Yachad first started playing cricket for Northern Transvaal in 1983 when he was called up for military service.
After his army days, he joined Harlequins in Pretoria.
He excelled on the cricket and hockey fields until 1992, when he moved back to Johannesburg where he worked as a lawyer and businessman.
At the same function, two relatives of former Harlequins presidents also received accolades on behalf of their families. The two former presidents' framed pictures are part of a historic honorary gallery commemorating the presidents of the club. The gallery was also inaugurated last year.
Hugh Huggett (a family member of former Harlequin president Sir Richard Solomon) and Harry Savage (nephew of former president Gerald Savage) received the awards on behalf of their relatives.
Former South African cricketer and hockey player, Mandy Yachad, (right) receive a special honorary citation from the chairman of Harlequins sports club, Charles van Staden (left) and Jacot Guillarmod, president of the the club (middle).
Photo: Koos Venter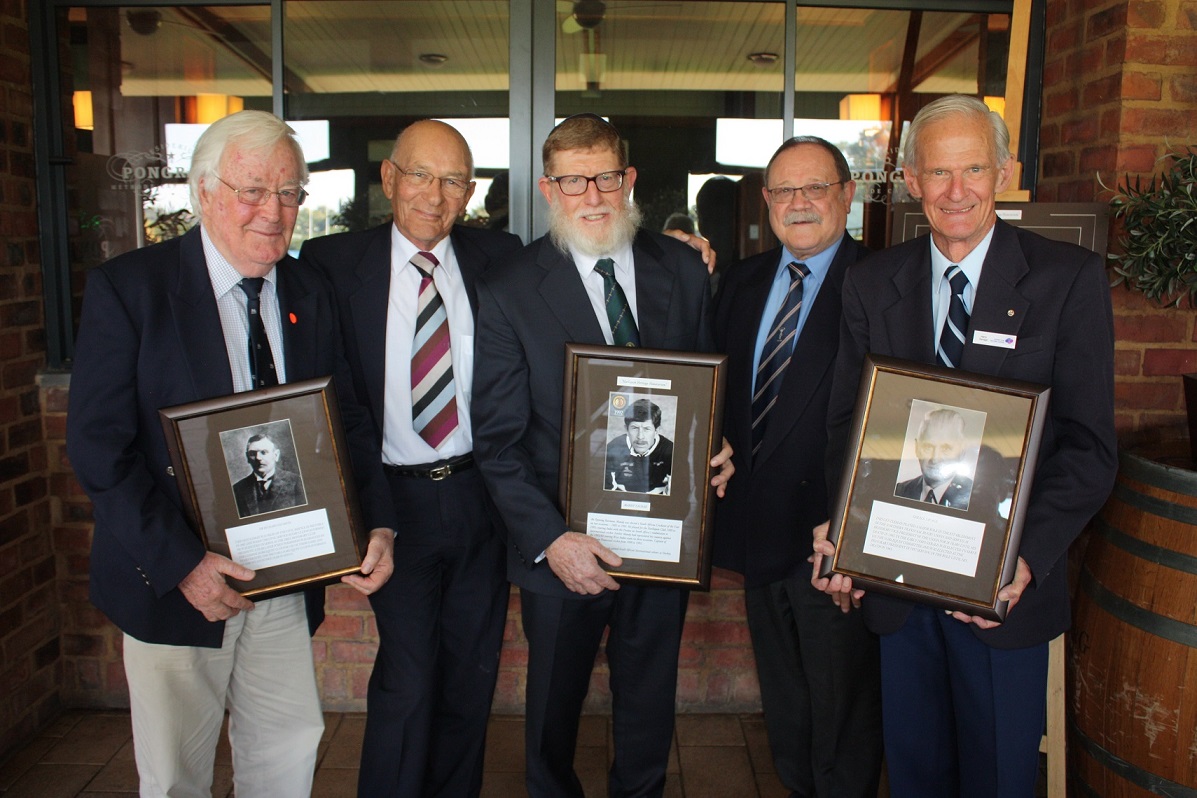 From left, Hugh Huggett (a family member of a former Harlequin president, Sir Richard Solomon), Jacot Guillarmod (president of the the Harlequin sports club), Mandy Yachad, Charles van Staden (chairman of Harlequins sports club) and Harry Savage (nephew of another former president, Gerald Savage) at the function during which Yachad has recently been honored.
Photo: Koos Venter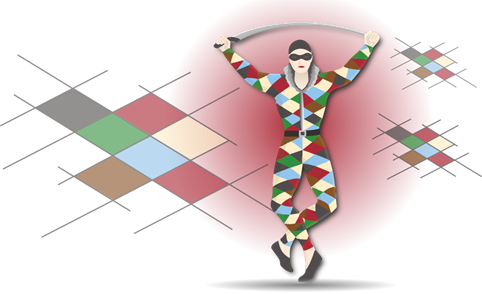 56 Totius Street
Groenkloof
Pretoria

GPS:
-25.767828 (S 25 46.070)
28.219655 (E 28 13.179)




Tel: 012 346 7341
E-mail: quins@telkomsa.net